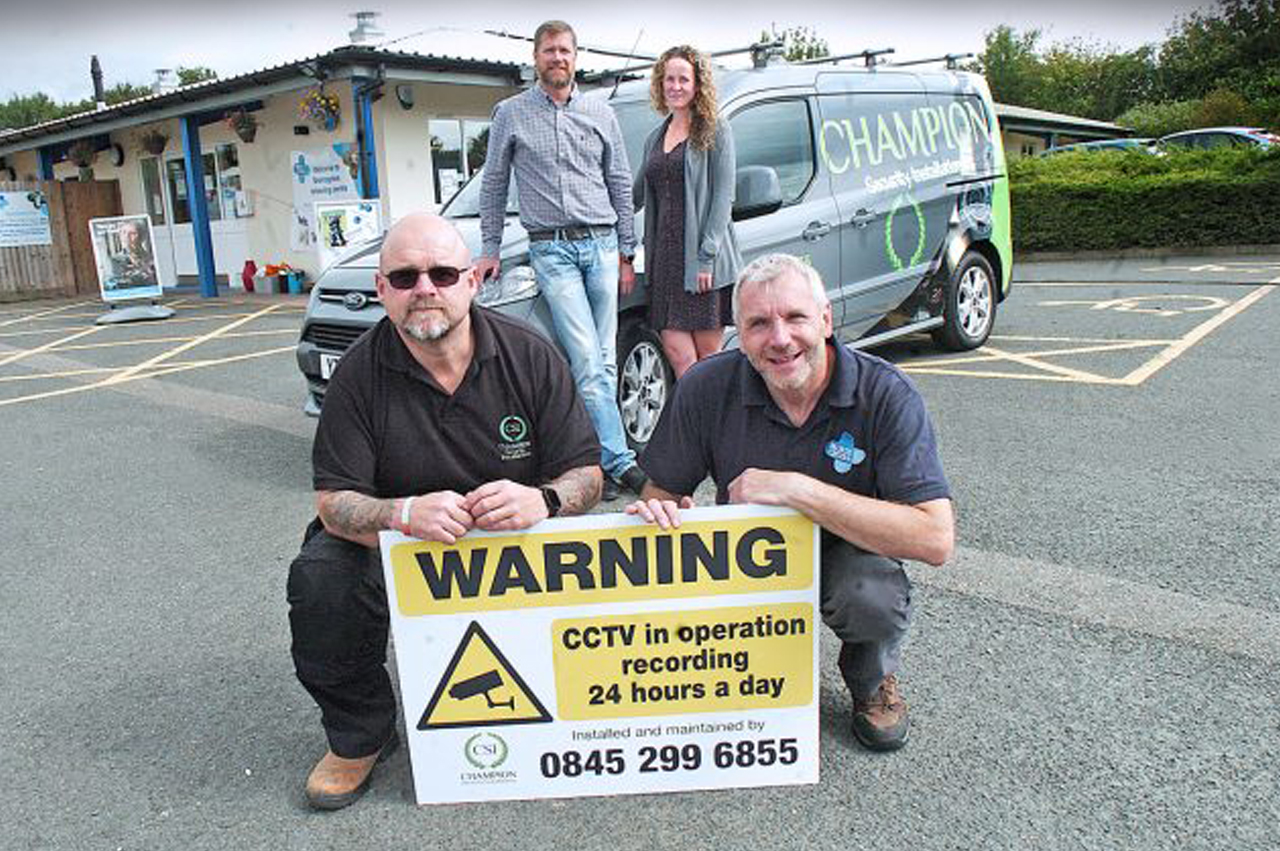 A LOCAL security company installed free CCTV cameras and a new alarm system for Bromsgrove Blue Cross on Wednesday after bric-a-brac was stolen from the charity's shed last month.
Kind-hearted staff from Champion Security Installations reached out to Blue Cross members after seeing our story about the incident online.
At the time, the Wildmoor Lane charity sent out a Facebook appeal which asked local people to donate their unwanted goods to help replace the items that were taken.
Everything stolen was going to be sold at this year's Blue Cross summer fair, which looked set to be cancelled after the crime took place.
But thanks to the community's donations, the event will still be held this Saturday.
A spokesperson for Blue Cross said: "We have had an amazing response to the appeal since the incident, both the public and local organisations have been brilliant.
"It's amazing to have the security system installed too, we are so thankful."
Dorian Dentith, Managing Director at Champion Security, was quick to offer his company's services, free-of-charge, when he found out about the charity's loss.
He said: "We were happy to install it for them and hopefully it will prevent incidents like this happening in the future."
SOURCE: Bromsgrove Standard Newspaper
PICTURE BY: Marcus Mingins