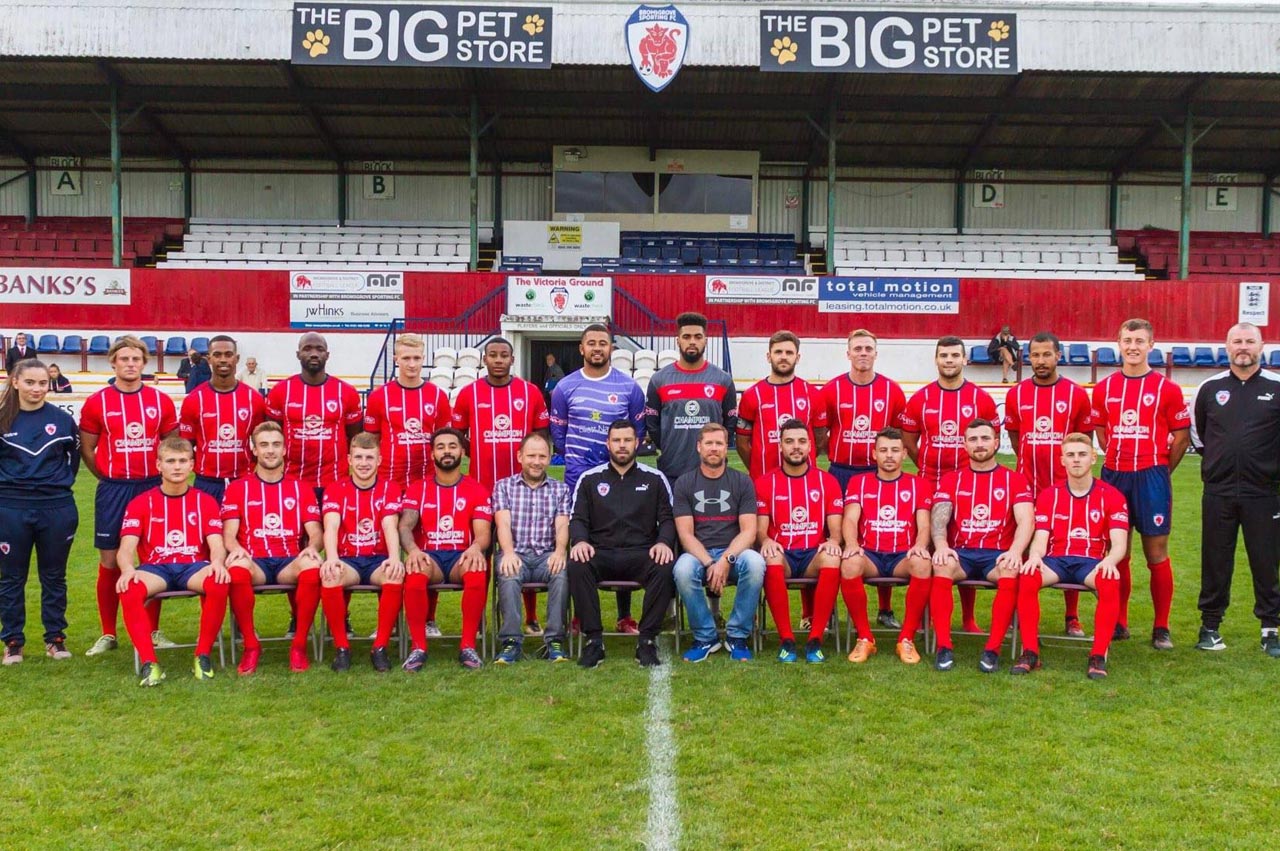 Principal home shirt sponsorship renewed with top Worcestershire football team; Bromsgrove Sporting FC for 2018/19 season.
We are delighted to continue our sponsorship of Bromsgrove Sporting FC for the forthcoming 2018/2019 season, as they start their quest to climb the Evo-stick league.
Champion Security Installations were the principal home shirt sponsors last season and are proud of their own Champions; Bromsgrove Sporting. We have therefore decided to sponsor the home shirts as well as perimeter boards around the Victoria Ground.
Managing Director, Dorian Dentith commented, " I met with Mike Burke, Chairman at Bromsgrove Sporting to discuss the formalities of backing the team for the forthcoming season. It was a simple decision really. Success breeds success. Bromsgrove Sporting have now been Champions, gaining promotion in back-to-back seasons. We want to support local business and are proud our name will again appear on such a successful football teams shirts. We at Champion would like to wish Bren Kelly and his team all the best success for the season and who knows, they may make it 3-in-a-row?"
STORY: Bromsgrove Standard Newspaper
PHOTO: Marcus Mingins