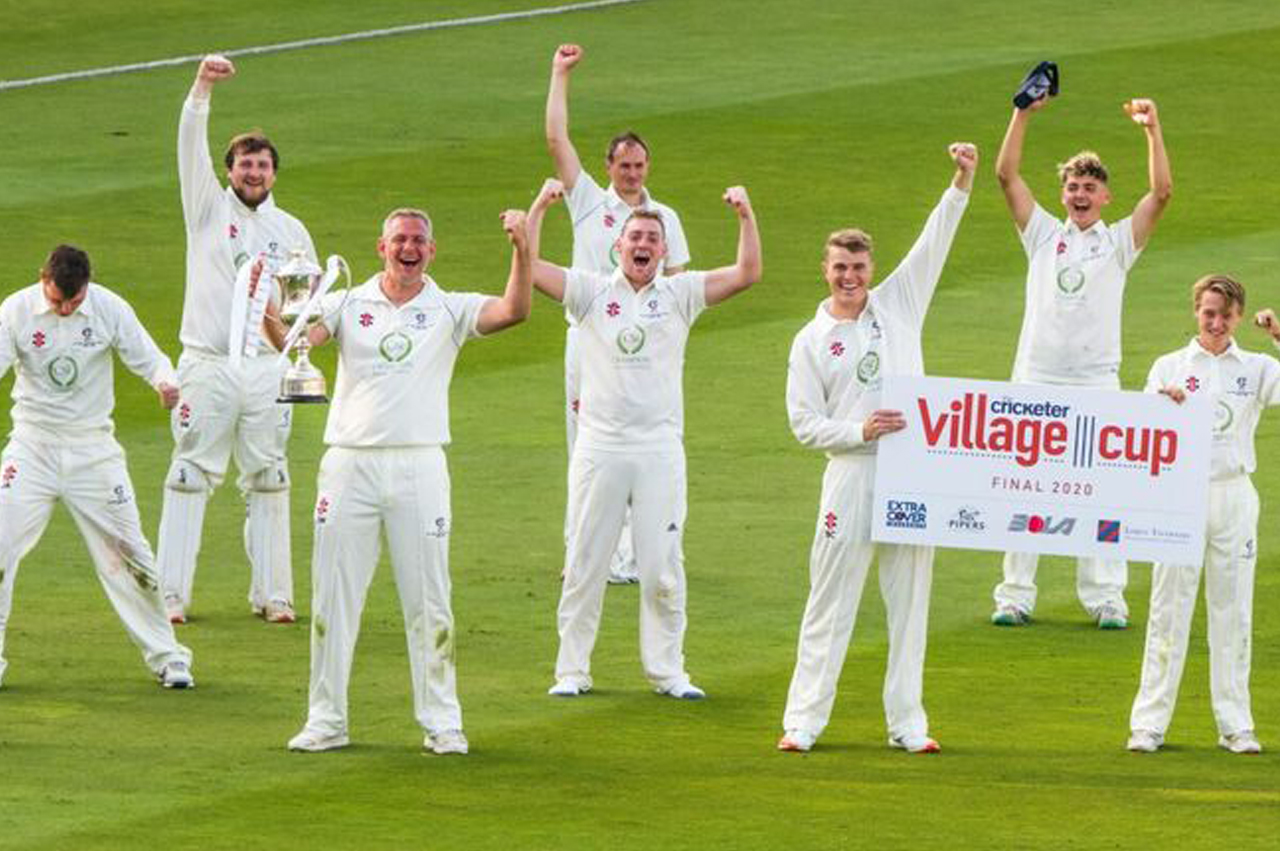 The champagne corks were popping when Colwall Cricket Club celebrated winning the The Cricketer Village Cup for the first time, in a thrilling Lord's final, after a six-run win against Redbourn of Hertfordshire in September.
As club sponsors we have supported them all the way and were delighted that the tournament, which started in July, was able to go ahead despite the Covid-19 pandemic.
 
Colwall were put into bat first and registered the seventh highest score in Village Cup final history with 229 thanks in the main to half centuries by Richard Howitt (58) and Ben Wheeler (72), who went on to be declared Man of the Match.

Things got off to a nail-biting start as Colwall struggled to 24-2 after seven overs but Howitt and Fergus Cameron (23) got things back on track and were 92-2 at the half-way point.  Cameron was removed in the next over, with James Abel joining Howitt and managing 21 before also being given out.  Wheeler then headed to the crease for the final ten overs, scoring an impressive 72 off just 33 balls.

In response, Redbourn got off to a flying start, scoring 50 off the opening six overs with captain and opener Edward Hales posting 119 off just 83 balls. However when Hales fell on 160-3, the tide turned  and Ben Febery (2-40) and Michael Gooch (0-35) limited Redborn to just 15 runs off six overs in the middle of the innings. Daniel Roe and Hugh Craig provided some resistance to the Colwall attack but it was clear Redborn were struggling.
 
There was a late surge as Steven Richard hit 22 off 21 balls but Luke Dalley (2-33) halted his time at the crease. Redborn needed 11 runs from the final over but just could not tip the balance and in a thrilling finale Colwall emerged as victors with a 6 run victory.

Unfortunately due to Covid-19 restrictions there were no crowds allowed at Lord's but that did not stop the celebrations from jubilant supporters who were watching back at Stowe Lane in Colwall.

We could not be more proud of the team and all associated staff and volunteers for their hard work in securing this historic win, especially given the adverse conditions they have had to face.
 
Congratulations to everyone involved and thank you for giving supporters and sponsors something to cheer about this during this difficult year.
Image Source: SKY Sports