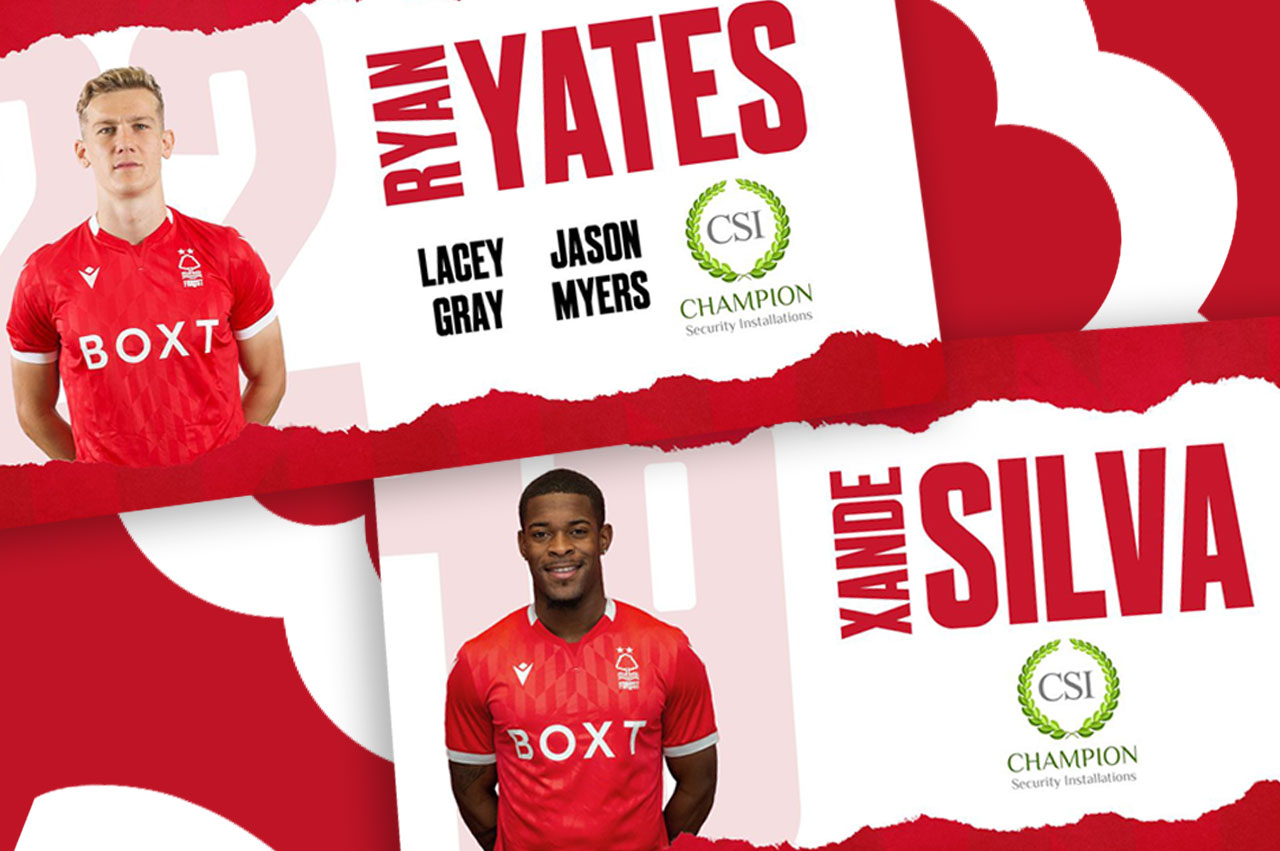 Champion sponsor sending best wishes to Nottingham Forest FC at Wembley in the quest for promotion to The Premier League.
Champion Security Installations have been this seasons player kit sponsors for Nottingham Forest's Ryan Yates and Xande Silva, we're hoping our sponsorship brings the team some luck this weekend!
The company's Managing Director and loyal fan of Nottingham Forest, Dorian Dentith, said "I've  waited 30 years to see my beloved team play at Wembley, I don't think I'll be able to watch though, I'll probably be pacing up and down the living room." Dorian has stuck with his team through thick and thin and said "the last time my company sponsored a team that have a place in my heart, they won in the final at Lords!" Dorian is referring to Colwall Cricket Club, who were crowned champions of The Cricketer Village Cup last year. "Forest have had an amazing season with Steve Cooper at the helm, they deserve this, COME ON YOU REDS!"
Find out how Forest made it to Wembley here.